What we can offer you
Services
Commercial Construction
Our commercial clients rely on ELCCO to provide them on-time and on-budget projects that are well managed from start to finish.
Industrial Construction
Preconstruction Services, Green Building/Sustainability, Design/Build - At Elcco we handle it all.
Maintenance Services
ELCCO Inc. is the islands leading electrician when it comes to service calls. Whether it is troubleshooting a bathroom light fixture in a rental property or maintaining parking lot lighting for the largest shopping centers on the island, ELCCO is able to tackle any size or type of project.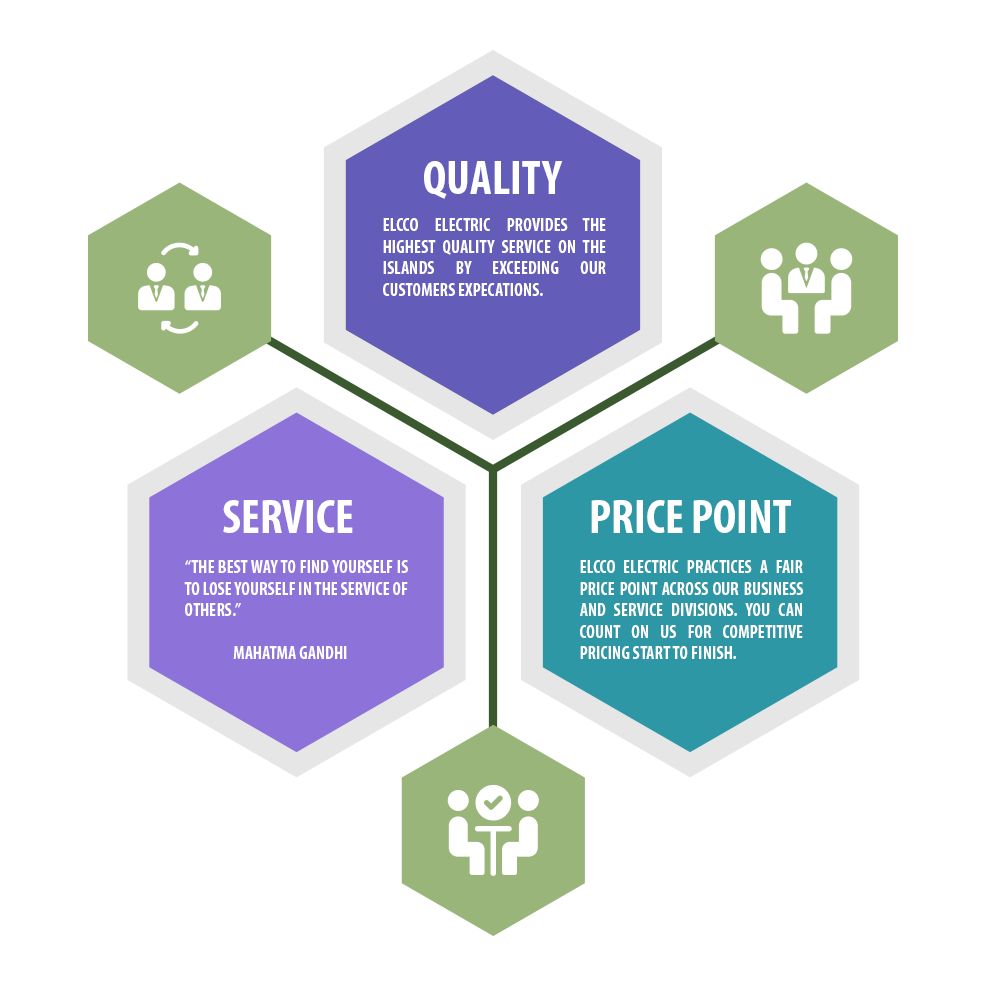 ELCCO utilizes its core ideology, its values and purpose, to guide business decisions and direction. By relying on these principles when working with the smallest customer or the largest project to date we will be successful in any endeavor undertaken. We exist to foster the integration of dynamic resources, to unleash every stakeholder's potential to achieve greatness, and to produce the highest quality results through our efforts.